At Avenue Vets, we are committed to caring for our patients, our clients and our team, which is why we have introduced 'Pets App' into our practice.
Pets App allows you to chat live to our team and, if necessary, have a video consultation with a Vet. This will allow people who are self-isolating to still get professional veterinary advice without having to leave their home. It is also another way of contacting us at a time that suits you, for example if you realise you have run out of cat food at 8pm you can send us a message.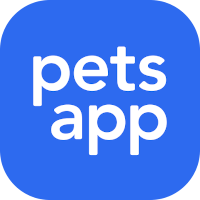 Join Avenue Vets on PetsApp today and start speaking to a vet from the comfort of your own home.
You can download PetsApp from the Apple App Store or Google Play store.
Scan to download Use your phone or mobile device to scan this QR code and download PetsApp.