X-ray
Radiography is an invaluable tool for diagnosing many conditions including fractures of the bones, joint problems such as arthritis, and soft tissue conditions including tumours and some heart problems. Our digital X-ray processor creates X-ray images of fantastic diagnostic quality within just moments. We can zoom, edit and adjust contrast to make the absolute most of an image, all at the touch of a button.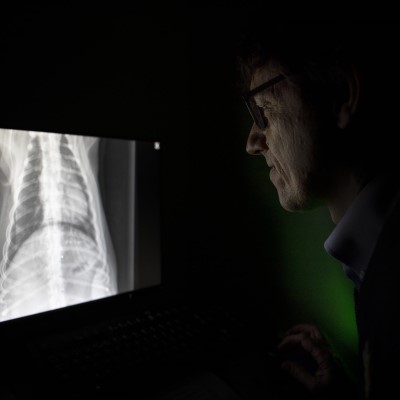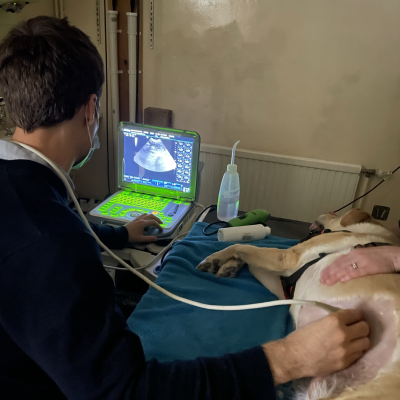 Ultrasound
Ultrasonography is another method of viewing internal organs and structures using a probe which emits ultrasound waves. Our surgeons are skilled at interpreting these images to diagnose conditions and abnormalities such as heart disease and liver and kidney problems.
Referrals
We are also fortunate to be able to call on the services of Nic Hayward, who is a Royal College Specialist in Veterinary Diagnostic Imaging, who can see animals at the practice for an ultrasound examination using her specialized ultrasound machine. Nic is also able to offer some advanced diagnostic techniques. We can ask for a second opinion on radiographs which we can send her.
Occasionally, in specific circumstances, a patient requires imaging services usually reserved for specialist referral hospitals. This might include CT or MRI scanning, for which we will happily handle the referral process on your behalf, in order that your pet receives the fullest care they require.