We think it's important for pet owners to know a little bit about the people




caring for their pets. 
Here you can learn about our vets, nurses and support staff, including some of their professional and personal interests.
We value a culture of team-work at Avenue Vet Centre, something which shines through in the positivity, motivation and commitment of our team.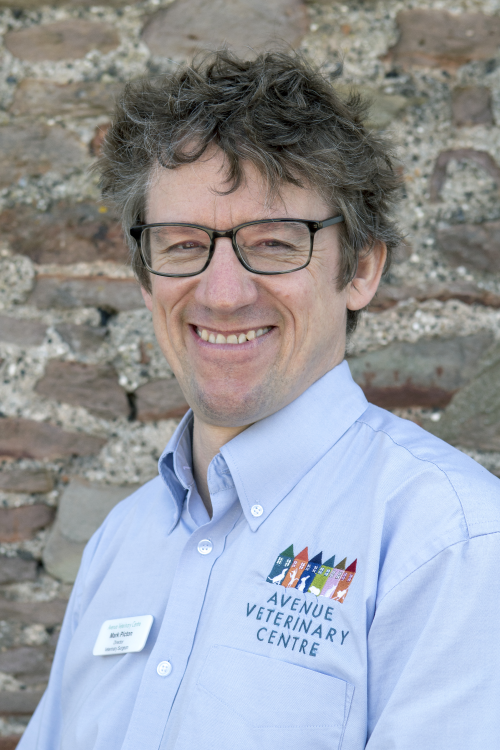 Owner & Veterinary Surgeon
Mark C Picton
I qualified from Bristol in 1994 and joined the practice in January 1995, and thoroughly enjoyed what mixed practice offered, encompassing all creatures great and small, and have treated some unusual creatures ranging from a leopard gecko to a reindeer.
I joined the partnership in 2000, and have been the sole director since 2013. My current menagerie includes a labrador, Islay, who makes up with enthusiasm what she lacks in training, and 3 cats Kitty, Tank and Luna. I believe it is important to think as a pet owner, and to try to provide a practice where we do the right thing at the right time. I enjoy spending time with my family and keeping fit.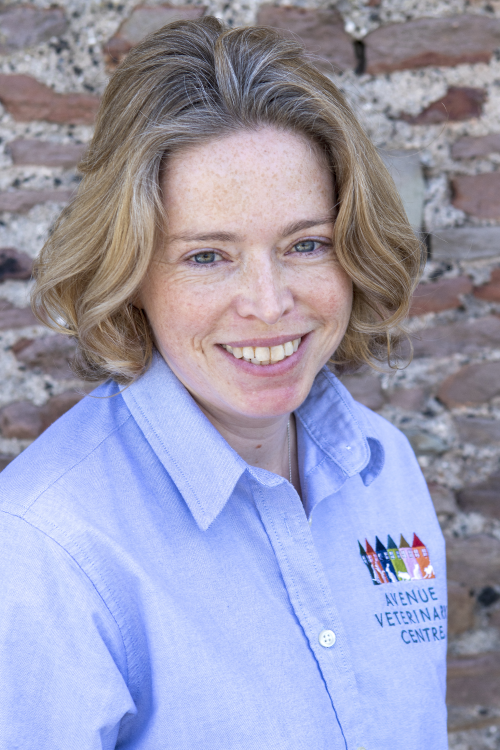 Jenny Rawling
I have been working at AVC since 2005, after moving to Bristol from  the North of England. I have a GP medicine certificate and an interest  in epilepsy and in pain management including acupuncture. Outside work I am a founder trustee of an epilepsy charity and my three children and dog keep me busy.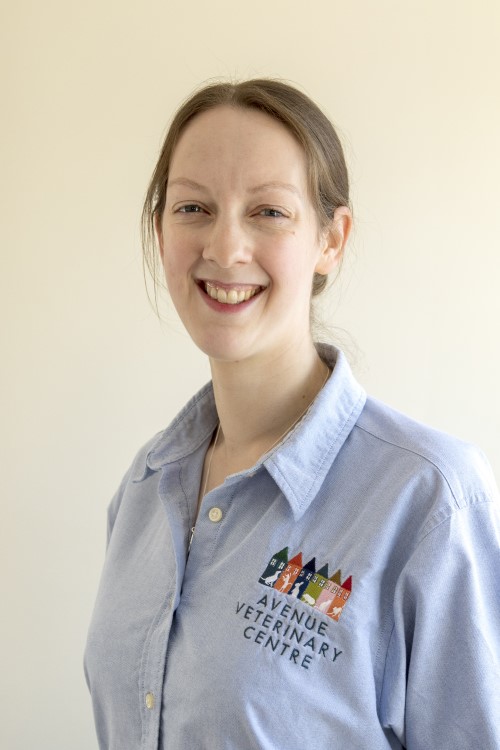 Olivia Hinitt
I have been with the practice since 2011.  I have a passion for all things feline, and particularly enjoy helping older patients (of any species) live comfortably. Outside of work I have two small humans who keep me busy, and I enjoy cooking and travelling…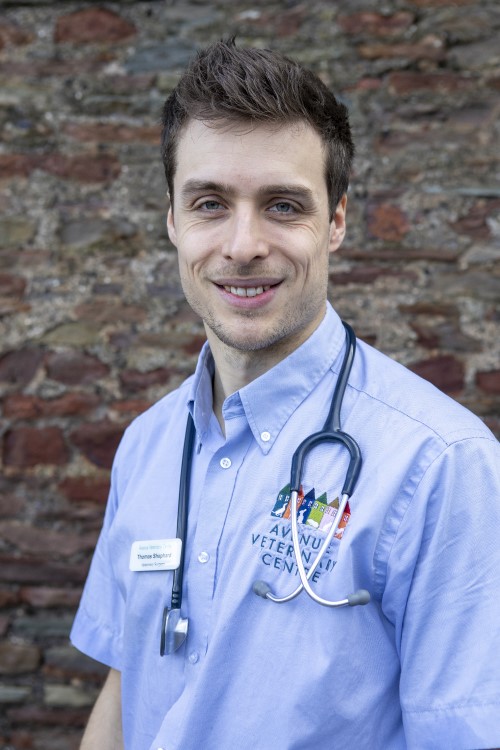 Tom Shephard
I've spent my career working in small animal practice, including a year in Australia and two charity veterinary clinics in India and the Galapagos Islands. I've recently finished a certificate in Diagnostic Imaging which allows me to see more complex ultrasound and X-rays cases. During the coronavirus lockdown I've learnt how to make sourdough bread and started training for a marathon. I enjoy treating all species of animals; from cats and dogs to chickens, small furries and reptiles!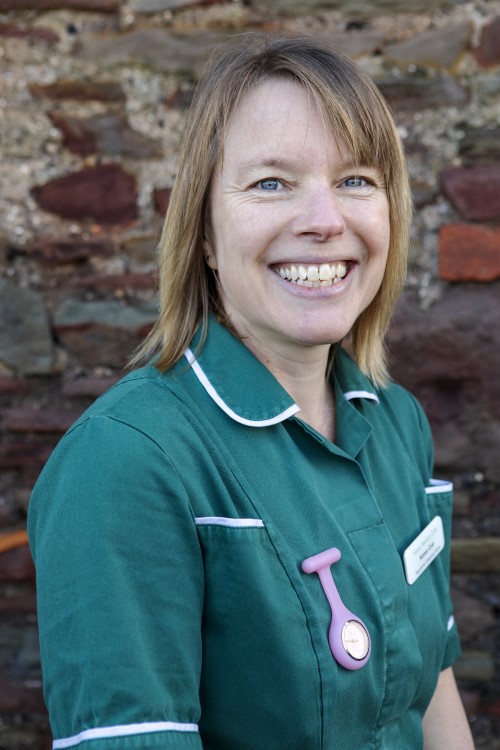 Karen Cue
I started working at Avenue Vets as a locum nurse in 2019 and I've been here ever since! I really enjoy working for an independent practice that always provides such a high standard of care for all its patients.
I particularly enjoy working with cats and work hard to ensure the team have a feline-friendly approach when treating them.
I enjoy all aspects of veterinary nursing and love that every day is different!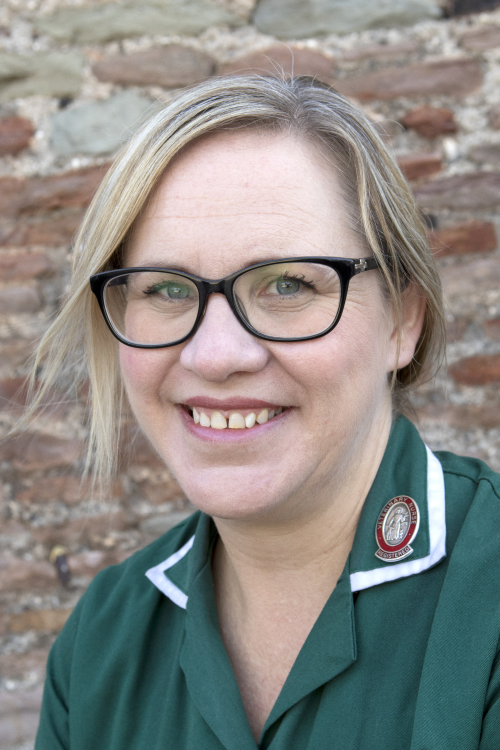 RVN Dip CABT, D32/D33,C-SQP
Alex Brown
I am a registered veterinary nurse and a self-professed 'crazy dog lady'.  I volunteered and worked in rescue and boarding kennels as a teenager and have always had an interest in animal behaviour and training.  My studies were sparked by my very intelligent Border Collie.
I started my veterinary nurse training in 1997 and qualified in 2000. I have experience with both small animal and farm/equine veterinary practice and also in 'out of hours' emergency veterinary services.  Animals are a very important part of my life.  I also have a keen interest in exotic pets and wildlife.

I have qualified as an assessor and an examiner for veterinary nursing practical examinations and have also gained a certificate in animal behaviour. My spare time is usually spent with my family, my labrador crossbreed, Lola and Digby the cat.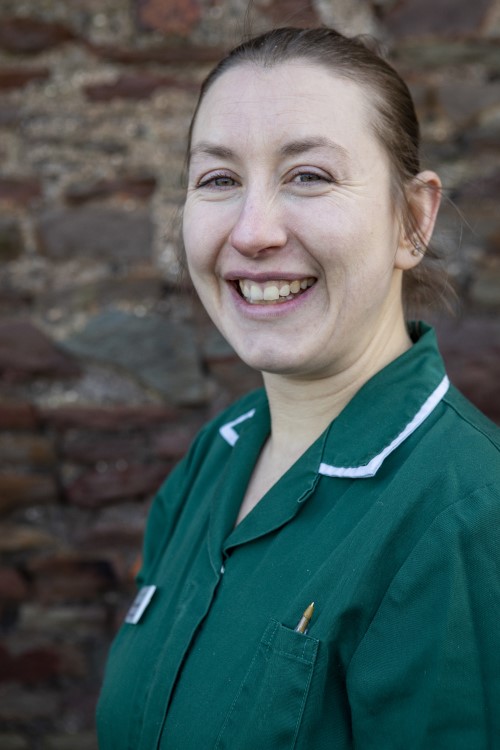 Stephanie Crowley
I started worked at Avenue Vets as a kennel assistant when I left school and then trained to become a qualified veterinary nurse.  Several years and two children later – I still love coming to work each day and helping animals and our clients.
I have had many animals myself over the years, including cats, rats, guinea pigs, rabbits and a gecko. My current pet family includes our lovely Staffy, Stella, tropical fish and a hamster.
When I'm not working, I enjoy caravan weekends and day trips.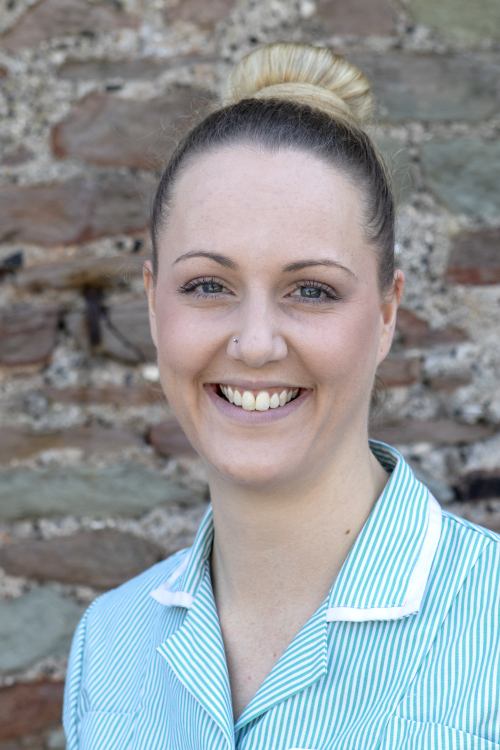 Kim Hobbs
I qualified as a veterinary nurse in 2021. I have two lovely indoor cats.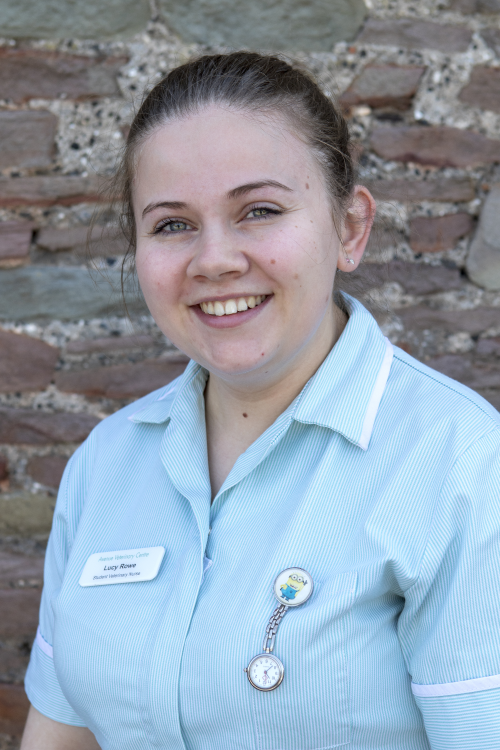 Lucy Rowe
I am a student veterinary nurse currently studying at  Bridgwater & Taunton College. I started at the practice doing one day a week work experience, I then developed my skills and  knowledge into becoming a Veterinary care assistant and then furthered my professional love of the job to a student veterinary nurse. I have an 11year old westie called Harvey – I  love taking Harvey on  adventures as he is her very own adventure pup.
I am best known in  the practice for being the "Westie Nurse" and will all always come and  have a cuddle & kiss.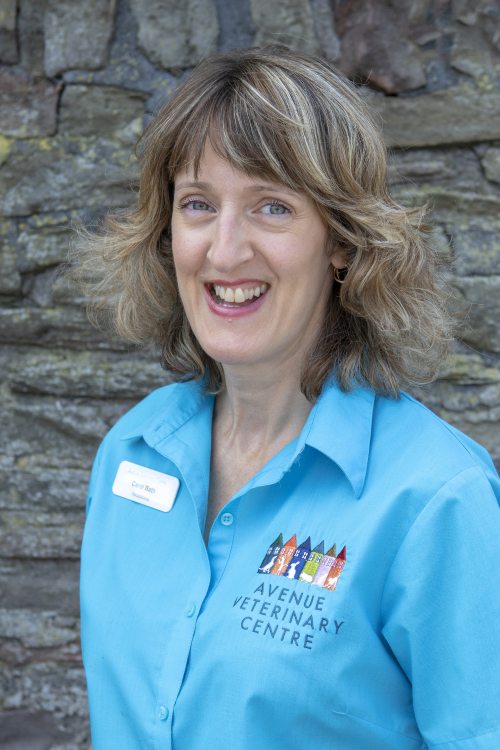 Carol Bath
I have been with Avenue Veterinary Centre as a receptionist since New Year's Eve 2018, & really enjoy working here – especially meeting the pets and their owners.
I have previously worked in Insurance Customer Service & Claims, & I have also been a Foot Health Practitioner in a previous life. I love dogs, sight hounds in particular; I have 2 rescue greyhounds at the moment & I am a fan of the charity Bristol DAWG who rescue & rehome greyhounds and lurchers