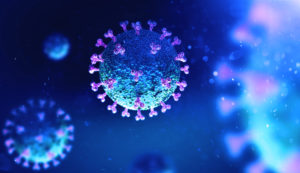 July 2021
A polite reminder that we are still unable to allow owners into the practice with their pets, despite the recent easing of lockdown restrictions.
Our team work in very close proximity for large parts of the day, and even though medical-grade PPE is worn, under current test & trace guidelines, if one member of the team was to test positive for COVID (even without symptoms) we would all need to isolate – meaning the practice would have to close for at least 10 days.
We ask for your continued patience and support, so our team can continue to offer your pets the best care possible.
Our COVID protocol is reviewed regularly and we will update you if any changes are necessary
15/04/2020
This week the BVA has reviewed Veterinary Practice guidelines and as a result we are pleased to announce that, as of Wednesday 15th April, we are once again able to provide Puppy vaccinations.  We are able to vaccinate Puppies from 10 weeks of age. Please contact the practice to arrange a vaccination appointment. Vaccinations will be carried out between 2.00 and 3.30 Monday to Friday. 
02/04/2020
We are following the advice of the Royal College & the British Veterinary Association and seeing emergencies and providing assessment of urgent cases which may involve a phone or video consultation and remote prescribing of medication. This prcoess will continue until Tuesday 14th April (the initial 3 week lockdown period) when the guidance will be re-assessed.
#StayHomeSaveLives
28/04/2020
AVC are still running an emergency service, dispensing long term medication and taking food orders. We can also offer telephone and video consultations. We will be sending out invitations to our new PetsApp service which allows you to get in touch with any non-urgent enquiries and orders. Please be patient as we endeavour to maintain a service for your pets under difficult circumstances. You must contact the surgery in advance and we will determine the best response, please do NOT just turn up. Food and medication orders may take longer than usual (our supply chain is disrupted too) so don't wait until you have run out, you will be told when your order will be available to collect. Thank you for your understanding.
26/04/2020
WHAT DO I DO IF MY PET IS UNWELL DURING THE COVID-19 OUTBREAK?
Veterinary emergencies are unfortunately common and now given the current circumstances the world is facing with Covid – 19 it is important we are able to triage our patients effectively to keep the publics' health safe, but providing our pets with the treatment they need.
We have been advised that we as a veterinary practice should only be treating emergencies.
Everyday veterinary centres treat animals. While most of these are genuine emergencies, some could wait. Given the unprecedented times we find ourselves in, this is more paramount than ever, to decide which animals need to be seen, and those that could be assessed over via phone/video consultation.
All veterinary emergencies collectively come under first aid and its principles and aims.
1) To preserve life.
2) To prevent suffering.
3) To prevent the situation deteriorating.
A call to a veterinary surgery might be classified as one of three types:
Life-threatening emergencies – these require immediate action, sometimes by the owner at their own home as directed by the veterinary surgeon over the telephone. Examples of life- threatening emergencies: Unconsciousness, conscious collapse with difficulty in breathing, severe bleeding, severe injury or prolonged seizing.

Emergencies requiring immediate action – normally at the surgery, but where life is not immediately threatened. Examples ofemergencies needing immediate attention: conscious collapse, difficulty breathing, fractures or dislocations, bleeding, gaping wounds, severe difficulty in passing urine, difficulty in birthing, known toxicities ie grapes, rat poison.
These are now the cases where we may ask you to bring your pet into us in order to treat them appropriately.
Minor emergencies – where advice over the telephone can enable the owner to make their animal comfortable until they are normally able to visit the surgery. Examples of minor emergencies include: slight discomfort Abscesses Limping animals – where the animal is slightly lame but able to weight bear, Blood in the urine, vomiting or diarrhoea.
These are now the cases where we may ask to have a phone/video consultation and prescribe medication remotely.
These lists are not exhaustive and every case is assessed on an individual basis, but can give you an idea about what we classify as an emergency.
What you need to tell us when you call us?
When you ring the surgery for help, you will be asked a series of questions and although this may seem a waste of precious time if a true emergency, answering clearly and concisely, is important and might just save your animals life.
The kind of questions you might be asked are:
What is the nature of the injury? Here you need to answer as clearly as possible, for example – Eaten a packet of raisins, bleeding from a deep wound, hit by a car

What is the extent of the injury? Is the animal conscious or unconscious? Is it breathing properly? How severe is any bleeding? These are necessary to establish the size of the problem.

When did this happen? This will enable veterinary staff to confirm if the condition is acute or chronic and how immediate the problem is.

Is the animal currently on any veterinary medication or have you given any medication at home? It should be remembered that veterinary staff may not have access immediately to your records, so answering this question is just as important as the rest. This may affect what we can give your pet or even help us diagnose the problem.
You will also be asked to give details about yourself (your name, address, telephone number) and that of your animal – name, age, sex and breed. Taking this history enables staff to decide on the type of emergency and to be able to give owners instructions, should the animal need immediate first aid at home. It also enables us to decide if immediate life saving treatment is needed, if your pet needs to be seen or if remote treatment is an option.
Normally remote assessment and treatment is not advised as a physical examination aids our clinically assessment and treatment of your pet. However due to restrictions in place and the paramount importance of social distancing during the Covid – 19 outbreak, we may feel a video or phone consultation is sufficient to treat your pet and elevate their current discomfort/distress.
PLEASE BE KIND during this difficult time, we know it is never nice to see your pet in discomfort or distress and for us it as veterinary care givers it will be difficult for us to remotely prescribe without seeing your pet, but we must adhere to the current restrictions to protect everyone's health. We are doing our upmost to maintain a quality service for you and your pets that we at Avenue Veterinary Centre pride ourselves in.
You can contact Avenue Veterinary Centre in the following ways:
Telephone: 0117 956 9038
Videochat: sign up to Petsapp via the app store ( available on apple and android devices)
THANK YOU FOR YOUR UNDERSTANDING FROM ALL THE TEAM AT AVENUE VETERINARY CENTRE